Inquiry & Access
Japan National Assembly of Disabled Peoples' International (DPI-Japan)

Address: 5th. Floor Musashino Building, 3-11-8, Kanda-Nishikicho, Chiyoda, Tokyo, 101-0054, JAPAN
Tel:81-(0)3-5282-3730
Fax:81-(0)3-5282- 0017
E-mail:office_en@dpi-japan.org

DPI Advocacy Center of Persons with Disabilities

TEL(for consultation):81-(0)3-5282-3138
TEL(for office work):81-(0)3-5282-3137
FAX:81-(0)3-5282-0017

BEGIN for the Braille embossing prints

TEL:81-(0)3-5282-0015
FAX:81-(0)3-5282-0017
Google map
Access to the DPI-Japan Office (for wheelchair users)
By Metro :Toei-Mita Line, Toei-Shinjuku Line, Tokyo Metro-Hanzomon Line
5 minute walk from Jinbocho Station A9 exit (an elevator available)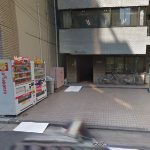 Walking from Jinbocho station
Going out A9, go ahead to the Hitotsubashi Intersection on the Hakusan Street. There is the Gakushikaikan in your left side.
Going across the crosswalk, turn your left and walk 50 M
Turn your right side the road is between Mini Stop (CVS) and Kanda Tax Office.
Walking 70m and turning left as land marks of Goto Pharmacy and Seiko-Takebashi-Kyodo Bld.
Our office is on the 5th floor, Musashino Bld., ahead of 50 M. from there.
By Metro: Tozai Line.
3 minute walk from Exit 3b of Takebashi Station(Elevators are not yet installed).
Walking from Takebashi station
Go out Exit 3b, there is the main entrance of KKR Hotel on your left side.
Go forward under the overhead highway and cross the intersection "Nishiki-chougashi" on the Sotobori St. and turn left at the first corner.
There is Musashino Bld after 30m walk from the corner. Our office is on the 5th floor of the Bld. There are a vending machine and a slope in front of the Bld.
現在位置:ホーム > Inquiry & Access